What's The Difference Between Leasing & Financing?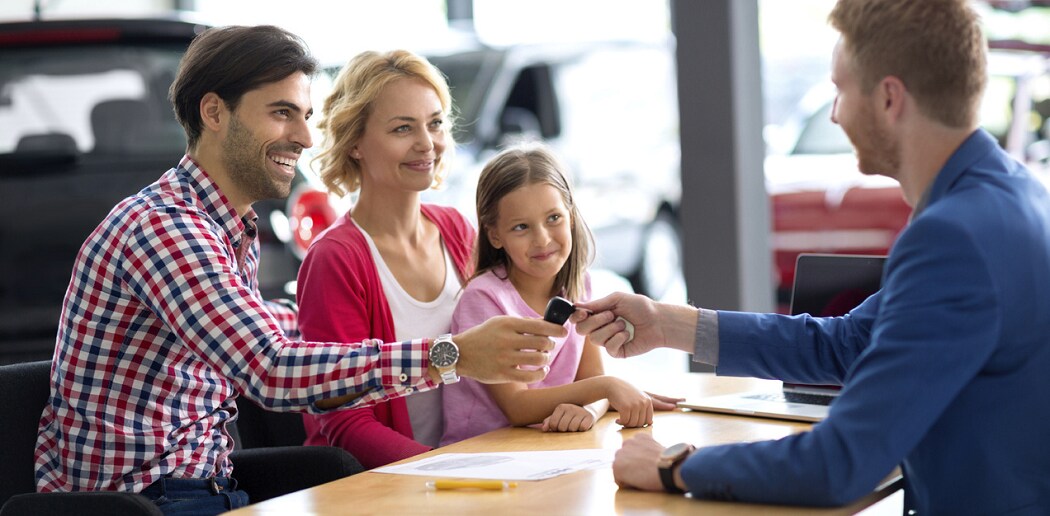 What's The Difference Between Leasing & Financing?
As you explore the extensive selection of vehicles from our new inventory at Motor Hub Group, you might ask yourself whether you should finance or lease your next vehicle. This question tends to be common among drivers looking to upgrade to a newer vehicle, and the answer is simple: it depends on each client's specific needs and situation.
Benefits Of Leasing
Leasing has many benefits, such as allowing the person leasing to upgrade their vehicle more frequently, which lets them enjoy the latest models with the most recent safety and technology features. Also, the lease payments tend to be cheaper than financing, and in most cases, maintenance is a part of the agreement. Other notable benefits of leasing include having the option to purchase the vehicle at lease-end if you wish, having a model with the latest styling, and enjoying the superb ride quality of a brand vehicle.
Benefits Of Financing
On the other hand, financing offers its own set of benefits, with the most notable being having complete ownership and control over the vehicle. You get to set maintenance schedules as you wish, and you are free to customize or modify your vehicle as you see fit. Other benefits for financing include having no vehicle payment after the vehicle is paid off, you own equity in the vehicle during the payment period, and you can trade it in at any point.
Financing Options
Whether you prefer to finance or lease your next vehicle, the experts from our Finance Centre are more than happy to walk you through either option and their unique advantages for your specific situation. You can even utilize your current vehicle as a trade-in, lowering your purchase price and monthly installments. Test drive your desired vehicle from our dealership today and let us help you secure the best payment method to match your needs.
Hours
Monday

08:00am-06:00pm

Tuesday

08:00am-06:00pm

Wednesday

08:00am-06:00pm

Thursday

08:00am-06:00pm

Friday

08:00am-06:00pm

Saturday

09:00am-01:00pm

Sunday

Closed

MotorHub Automotive Group

28 Waddell Street
Truro, NS B2N 5C5


Atlantic Chrysler Dodge Jeep Ram

610 Westville Rd
New Glasgow, NS B2H2J8


Blaikies Chrysler Dodge Jeep Ram

28 Waddell Street
Truro, NS B2N 4A2


Clare Chrysler Dodge Jeep Ram

3640 Highway 1
St. Bernard, NS B0W 3T0


Strait Way Kia

2670 Brierly Brook Rd
Antigonish, NS B2G 2S3


Truro Mitsubishi

134 Onslow Rd
Upper Onslow, NS B6L 5K9


Truro Nissan

130 Onslow Rd
UPPER ONSLOW, NS B6L 5K6

Visit us at: 28 Waddell Street Truro, NS B2N 5C5