2021 Kia Telluride vs 2021 Honda Pilot: A Closer Look
Comparing The 2021 Kia Telluride vs The 2021 Honda Pilot
If you've been searching for a midsize SUV, it might be overwhelming since there are so many choices available. Fortunately, there are people that you can count on for assistance as you try to narrow down your choices. At Motor Hub Automotive Group, we're a preferred dealership in Truro, Nova Scotia, and we work hard to help our local customers. We want customers to be informed before making their purchasing decisions entirely, and that's why we're always available to answer questions. Customers come to us from throughout the area, including the communities of Bible Hill and Brookside.
Many people ask us for assistance in finding new SUVs that can support their families and needs. SUVs are becoming the most appealing vehicle because of their versatility and capability, and the Kia Telluride and Honda Pilot are some of the leaders in their field. The battle of the 2021 Kia Telluride vs. 2021 Honda Pilot is quite competitive since these models have a lot to offer. They're both three-row SUVs that can do a great job in a variety of situations. They're just as comfortable taking the kids to their various activities as they are when hauling cargo through rugged terrain. Also, they have many high-tech features that drivers and their passengers will find convenient.
The 2021 Kia Telluride Gallery
 2021 Kia Telluride Exterior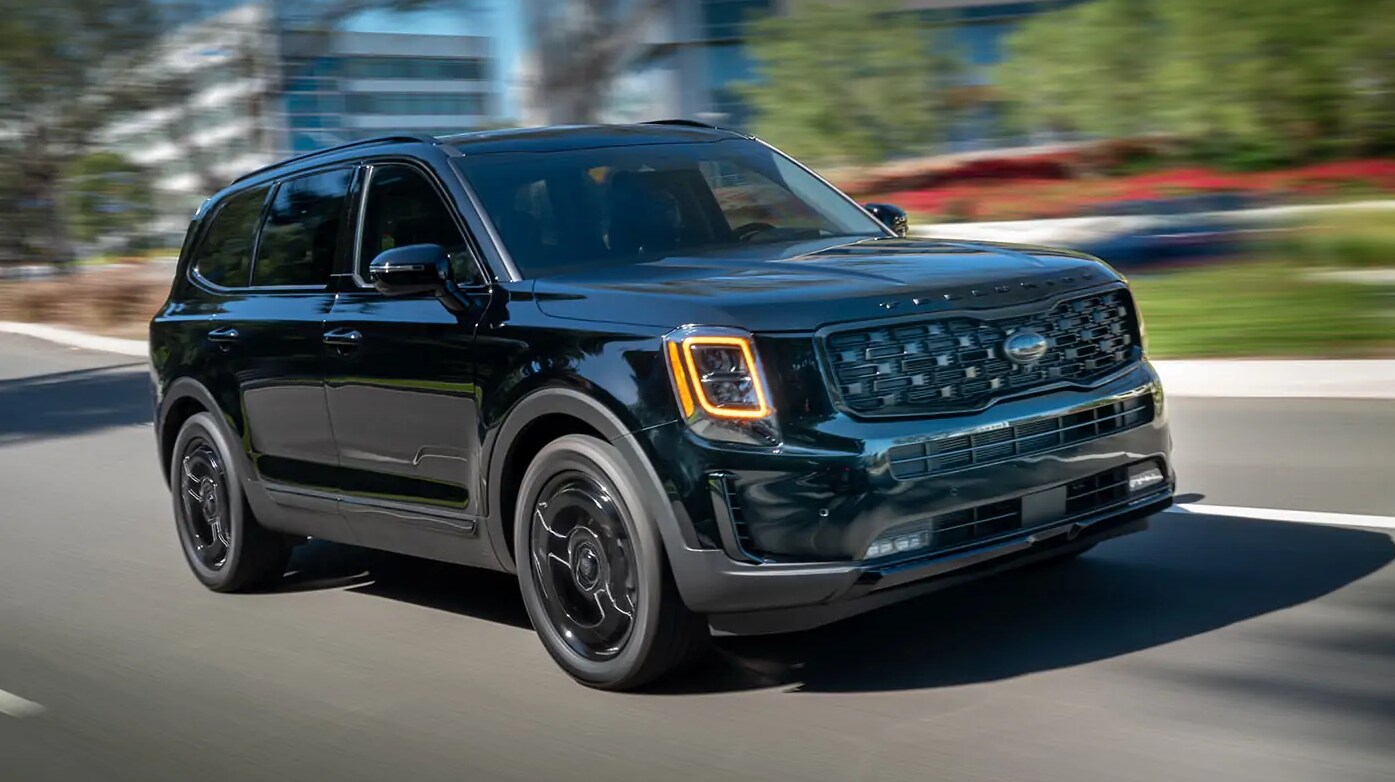 2021 Kia Telluride Interior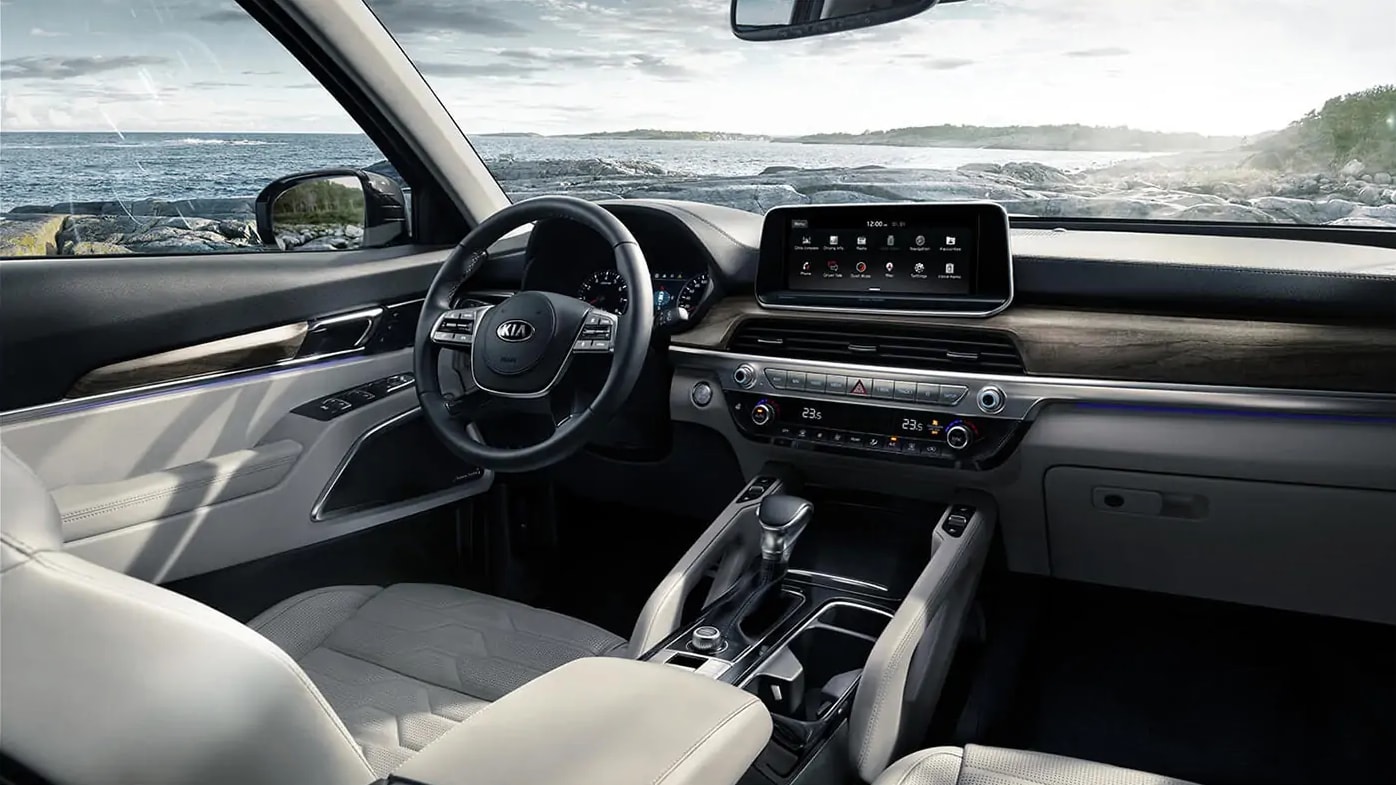 2021 Kia Telluride Performance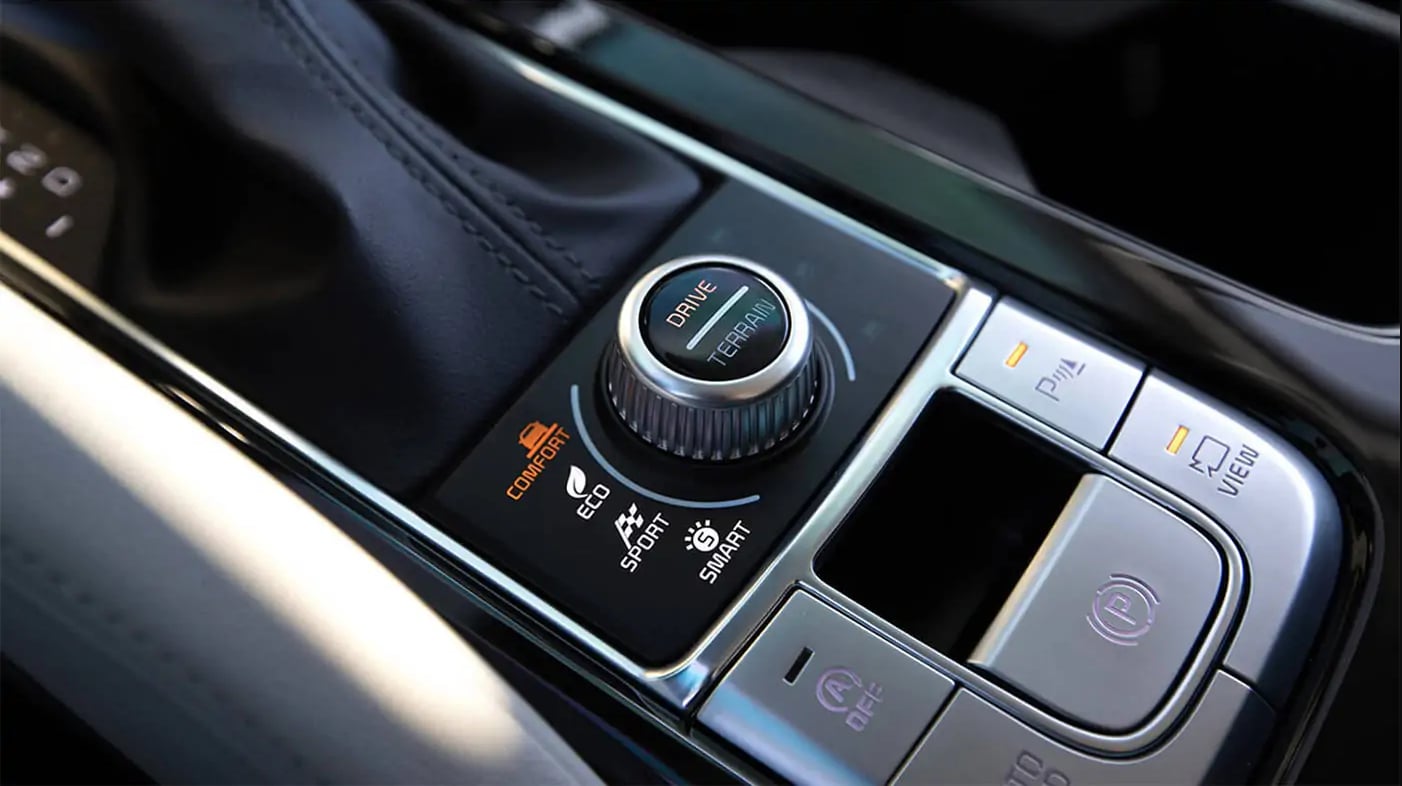 Interior Comfort
Both the Kia Telluride and Honda Pilot have three rows of seating, with plenty of seat comfort. Some Tellurides and Pilots have bench seats in their middle rows, giving them room for eight total passengers. Others have captain's chairs. Considering all the seating options, full seating accommodations down to seven would open up the cabin a bit. Legroom is generous, especially in the first and second row. The third row isn't as large, but it can be a perfect place for children to sit. In the Pilot, cloth seats are standard, and higher trims could have leather upholstery, heated and ventilated front seats, and heated second-row seats. In the Telluride, every trim has either synthetic leather or leather upholstery. Like the Honda, the Kia SUV can have heated and ventilated front seats and second-row seats with heating elements. In terms of cargo space, the Honda Pilot has more room. When all of its rear seats come lowered, it boasts over 100 cubic feet of cargo capacity. However, behind its third row, the cargo area is pretty cramped.
Cargo Space
On the other hand, the Telluride has a more significant cargo hold behind its third row, which can be practiced on a day-to-day basis. When all of its seats have come folded down, it only has about 87 cubic feet of space. Technology is an area in which both models shine. The Kia Telluride comes standard with an eight-inch touchscreen, along with Apple CarPlay, Android Auto, and Bluetooth. There are plenty of other convenient amenities that utilize technology, such as push-button start, five USB charging ports, and keyless entry. There could be 10.25-inch touchscreens with navigation, wireless charging, and Harman Kardon audio systems on the higher trims. The Honda Pilot doesn't start with the same level of technology. Its base model only has a five-inch display, but it does have a push-button start, multiple USB ports, and Bluetooth. The other trims have Apple CarPlay, Android Auto, and eight-inch touchscreens. There could be wireless charging, integrated navigation, an enhanced audio system, and a higher models' rear entertainment system. As you can see, the interior quality of both models is something to appreciate.
Of course, it's important to note what type of engine these models have. The Kia Telluride runs on a 3.8-litre V6 engine that's matched with an eight-speed automatic transmission. The Telluride has 291 horsepower and 262 pound-feet of torque. There's a V6 in the Honda Pilot as well. It has a displacement of 3.5 litres, so it's not quite as large as the one found in the Kia. The Honda uses a nine-speed automatic transmission, and it has 280 horsepower and 262 pound-feet of torque. A Honda Pilot has an estimated fuel economy of 12.4/9.3 (city/highway) L/100 km, which is pretty close to the 12.5/9.6 (city/highway) L/100 km Telluride achieve.
Contact Us
If you'd like to learn more about your options, please contact us. We can show you our new inventory, which is quite impressive. We're a full-service dealership, and we'd also be happy to speak with you about our vehicle appraisal services. We'd like to make the vehicle-buying process as straightforward as it can be for you.
Make an Inquiry
* Indicates a required field