MotorHub Group Collision Repair Centres in Nova Scotia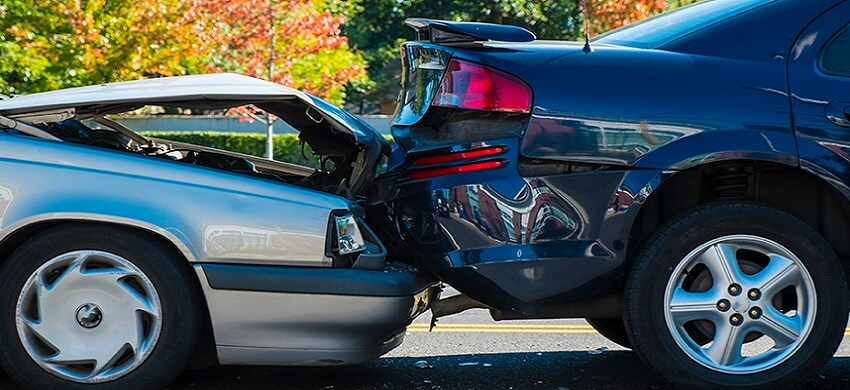 Motor Hub Group Collision Repair Centres in Nova Scotia
Restore Your Vehicle's Looks and Integrity at Our Nova Scotia Collision Centre. Automotive damage is always distressful as vehicles represent a significant investment for every consumer. Collisions cause a lot of stress as it's challenging to find a trustworthy collision centre that will repair your vehicle back to the manufacturer's specifications. The only thing that's more stressful than a collision is a repair done poorly, causing the owner to seek a second repair elsewhere. Motor Hub Group is the preferred automotive group in Nova Scotia and surrounding Brookside and Bible Hill areas. When you need a reputable collision centre, make sure to consider us as we will repair your vehicle to its original condition.
We Have Two Locations to Assist You After Your Accident
Our professional collision repair technicians are friendly, attentive, and highly trained. We offer an expansive range of cutting-edge services and solutions for quickly and efficiently undoing the damages caused by impact events. Whether you've bumped your side mirror while pulling out of the driveway or have extensive body damage that needs to be fixed, we're always here to help. We've got two locations to make getting your vehicle repaired both convenient and easy as we also offer 24-hour towing services that are both fast and reliable. If your automotive damages make it impossible to drive your vehicle in, we'll come to your rescue.
Why Drivers in The Truro, Nova Scotia Area Prefer Motor Hub Group
Although convenience is our top priority, at Motor Hub Group, we're also committed to getting the job done right. Our goal is to make your vehicle look like it's never been in a collision, as we strive to fix every little damage that was caused. This way, losses in value are minimized, and you can effectively put your accident behind you. Our clients can always count on us to provide expert-level paintless dent repair, windshield and glass repair and replacement, vehicle repaint, advanced scratch and dent repair solutions. Besides staffing some top talent within the collision repair industry, our Nova Scotia collision centres are committed to using the latest and most innovative technologies. The techniques and equipment we employ are minimally invasive, efficient, and guaranteed to get the job done right.
Hours
Monday

08:00am-06:00pm

Tuesday

08:00am-06:00pm

Wednesday

08:00am-06:00pm

Thursday

08:00am-06:00pm

Friday

08:00am-06:00pm

Saturday

09:00am-01:00pm

Sunday

Closed
Motor Hub Group Can Meet All Your Collision Repair Needs
If you've recently been in a collision and are ready to restore your vehicle to its former pristine condition, you can take advantage of these and other services:
Collision and Auto body Repair
If you have been in a collision, we offer auto body repair. Our team is knowledgeable and skilled in restoring your vehicle to its original condition.
24 Hour Towing Services
We know that some collisions make it unsafe and even impossible to continue driving your car. As such, we'll send seasoned drivers out to pick up your vehicle and bring it back to our shop. As with all our other services, our towing fees are always among the most competitive in the region.
Repairs For Scratches, Dents, and Dings
Even minor blemishes can detract from the look and value of your vehicle. Our technicians will assess your automotive damage and then use the best tools and techniques for reversing them.
Paintless Dent Removal
During our paintless dent removal services, percussive and suction instruments are used to gently finesse deformed materials back into their original shapes and positions. Solutions designed to be minimally invasive prevent the need for paint repair in areas in which auto finishes remain pristine.
Auto Paint Services
When collision damages diminish your automotive paint, our vehicle paint services will fully restore it to its formerly unblemished and eye-catching appearance.
Windshield and Glass Repair
Your windshield plays a vital role in keeping you safe and protected while driving. Even minor blemishes in this glass can compromise your visibility. More importantly, these problems can quickly spread if they're left untended. We can fix minor imperfections in your auto glass with advanced, high-quality resins to fill the damage, making it unnoticeable. When windshield and auto glass damages are severe, we'll replace your damaged panes with ultra-rapid curing times and long-lasting results.
The form is submitted using an HTTPS form action. All sensitive data is encrypted before transmission and is never sent as clear-text.
Schedule an Appointment
We've got everything you need and more for restoring your vehicle after an accident, from superior-quality replacement parts and repair materials to highly knowledgeable repair experts and cutting-edge equipment. Motor Hub Group can make your car look like it was never in a collision. Contact us today to learn more about the solutions we provide or to schedule an appointment for service. You can count on our Atlantic and Blaikies collision centres locations to meet and exceed your expectations.