Comparing the 2020 Jeep Grand Cherokee vs Ford Explorer in Truro, Nova Scotia

Comparing the 2020 Jeep Grand Cherokee vs Ford Explorer in Truro, NS
We want you all to imagine a world where if you were to go out for a drive, you wouldn't see an SUV on the road. As if they never existed and automotive consumers from Bible Hill, Nova Scotia and Brookside, Nova Scotia were still driving around in compacts, sedans and trucks. Even in this far-fetched reality, the Jeep Grand Cherokee would still exist. When it was first introduced, consumers didn't think anything of it, just an oversized hunk of metal. However, one thing that many missed at that time was the Jeep Grand Cherokee was ahead of its time; even though it resembled a large SUV, it was one of the only ones that didn't make your bottom hurt after a long drive. It had established itself in the realm of luxury SUVs even before they really existed. Let's fast-forward over two decades, and you will find an SUV that has not only surpassed its predecessor but overcome the fierce competition in its hotly contested segment. Its appeal lies in its ability to be tailored to the needs and wants of automotive consumers.
For those who want to experience the legendary Jeep 4x4 equipped on the Jeep Grand Cherokee, you are in luck. Because at MotorHub Automotive Group, we have three different locations for you to choose from to acquire the Grand Cherokee that best suits your needs and wants. Our inventory of Jeeps is vast, and our consultants are ready to provide you with the best in customer service experience. To get the process started please complete our online finance application and get pre-approved quickly.
The 2020 Jeep Grand Cherokee faces a tough group of competition from Honda, Toyota, GM, and Chevrolet; however, a vehicle that has been knocking at the door for quite some time is the 2020 Ford Explorer. Though it poses a strong challenge to the Grand Cherokee, it falls short to meet the features and benefits that are offered by the Jeep.
Jeep Grand Cherokee vs Ford Explorer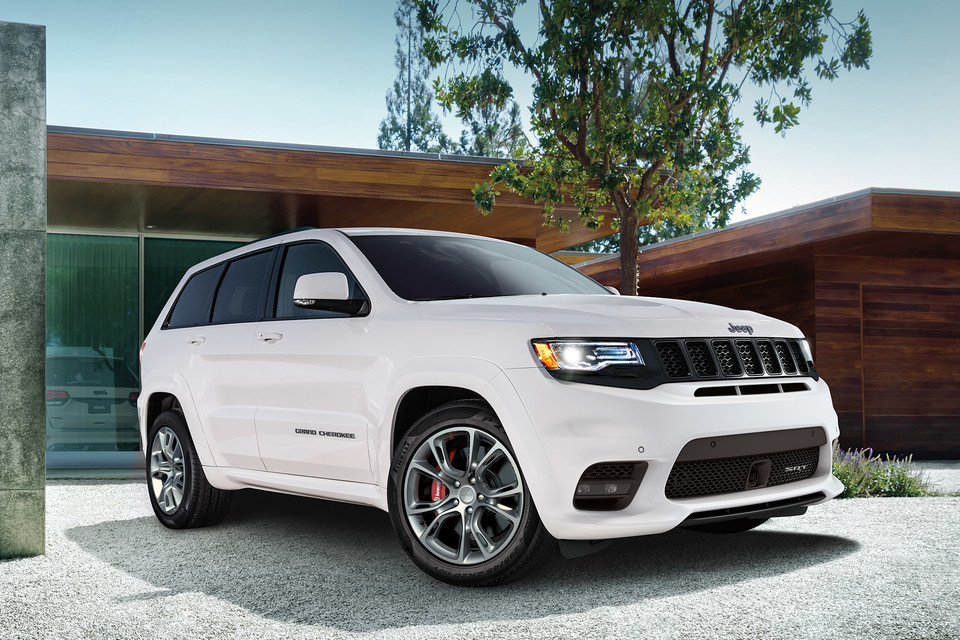 Design Comparison
The Jeep Grand Cherokee and Ford Explorer are both popular vehicles in their respective SUV segment. They have many points in common; however, they differ in some of the main features that automotive consumers appreciate. One thing to note is that even though the Grand Cherokee is in the same segment, by overall dimensions, it is a smaller vehicle. The Explorer does include a third-row; however, it is quite tight and only good for children. 
The exterior design of both vehicles is attractive in their own right. However, step inside and find a cabin full of luxury features but not at a luxury price point. The Grand Cherokee offers premium materials throughout the cabin with an ergonomically laid out interior. The Explorer offers luxury as well though the MSRP is higher. The comfort level of the Grand Cherokee seats is far superior to the Explorer in both the front and second rows, while the drive is unmatched.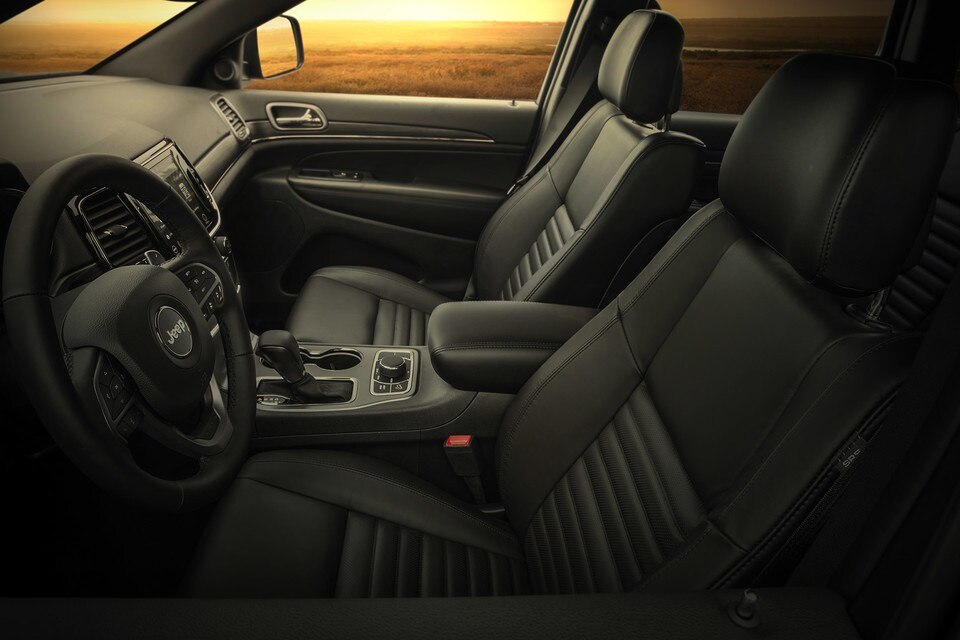 Performance Comparison
Under the hood, you will find four different engine options on the Jeep and four on the Ford. The Grand Cherokee wins the power game with a base 3.6-litre V-6 and a top of the line 6.2-litre supercharged V-8 that produces 707 horsepower and 645 lb-ft of torque. The Explorer comes standard with a 2.3-litre turbocharged four-cylinder and a top of the line 3.0-litre V-6 twin-turbo with 400 horsepower and 415-lb-ft of torque. Each vehicle offers fantastic engine options; however, the Grand Cherokee, with its V-6 and V-8 power plants, outperforms the Explorer. 
The Explorer cannot match the Grand Cherokees' ruggedness and off-road capabilities as it offers a true 4x4 experience. In terms of safety, both vehicles featured decent safety ratings; however, they do both offer driver assistance features to help keep you and your occupants safe.
Popular Questions:
Which is better Jeep Grand Cherokee or Ford Explorer?
The Jeep Grand Cherokee and the Ford Explorer match up quite well; however, they both offer different experiences. The Jeep with its legendary off-road capabilities is paired with a luxurious interior cabin and a slew of driver assistance features.
How tall is the Jeep Grand Cherokee?
The 2020 Jeep Grand Cherokee is 69.3-inchs tall
Is The Jeep Grand Cherokee a Luxury SUV?
The question has a simple answer. Yes!
Is the Jeep Grand Cherokee reliable?
Absolutely. The Grand Cherokee's reliability has been known not just from this generation but previous generations as well.
MotorHub Automotive Group invites you to experience the best that Jeep has to offer. The 2020 Jeep Grand Cherokee is a fully equipped SUV with all the technology and capabilities you need. Please don't waste any more time and contact us to schedule a test drive and find out why so many consumers are raving about the Jeep Grand Cherokee.